Meet my Company with finccam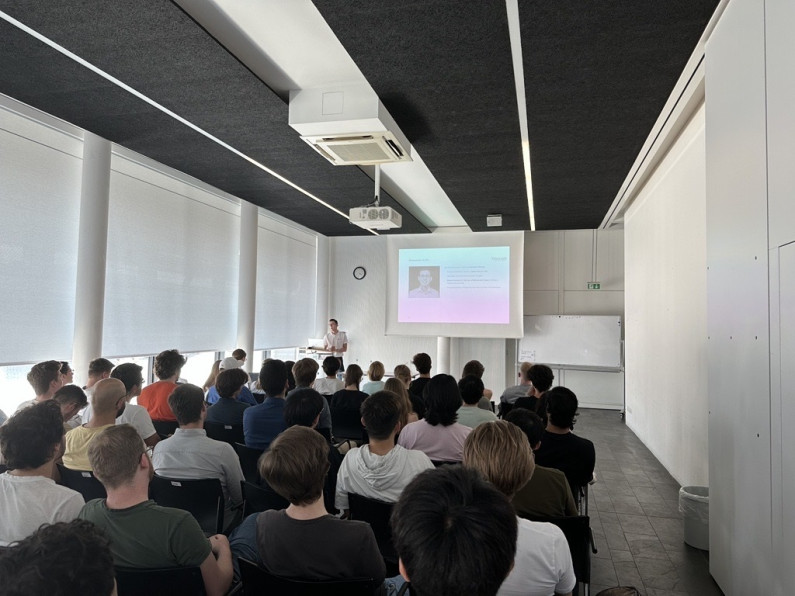 Three finccam colleagues had the opportunity to return to their alma mater on June 26, 2023 and tell current students a bit about finccam and their work. As part of the Meet my Company event series, Daniel Krause and Alexander Grill gave a presentation on volatility risk premium and intraday trend. Alexander Kammerer presented to the students how Software Engineers and Portfolio Managers work together at finccam based on a selection of projects.
After the presentations, the students had the opportunity to ask questions on finccam, our work and the career choices of our colleagues.
Many thanks to all participants, especially Susanne Deuke from TUM, for the wonderful organization!